Back to overview
Michael O`Neill
"Healing is silence and stillness. Meditation and yoga are a way to get there."
Michael O'Neill, 2022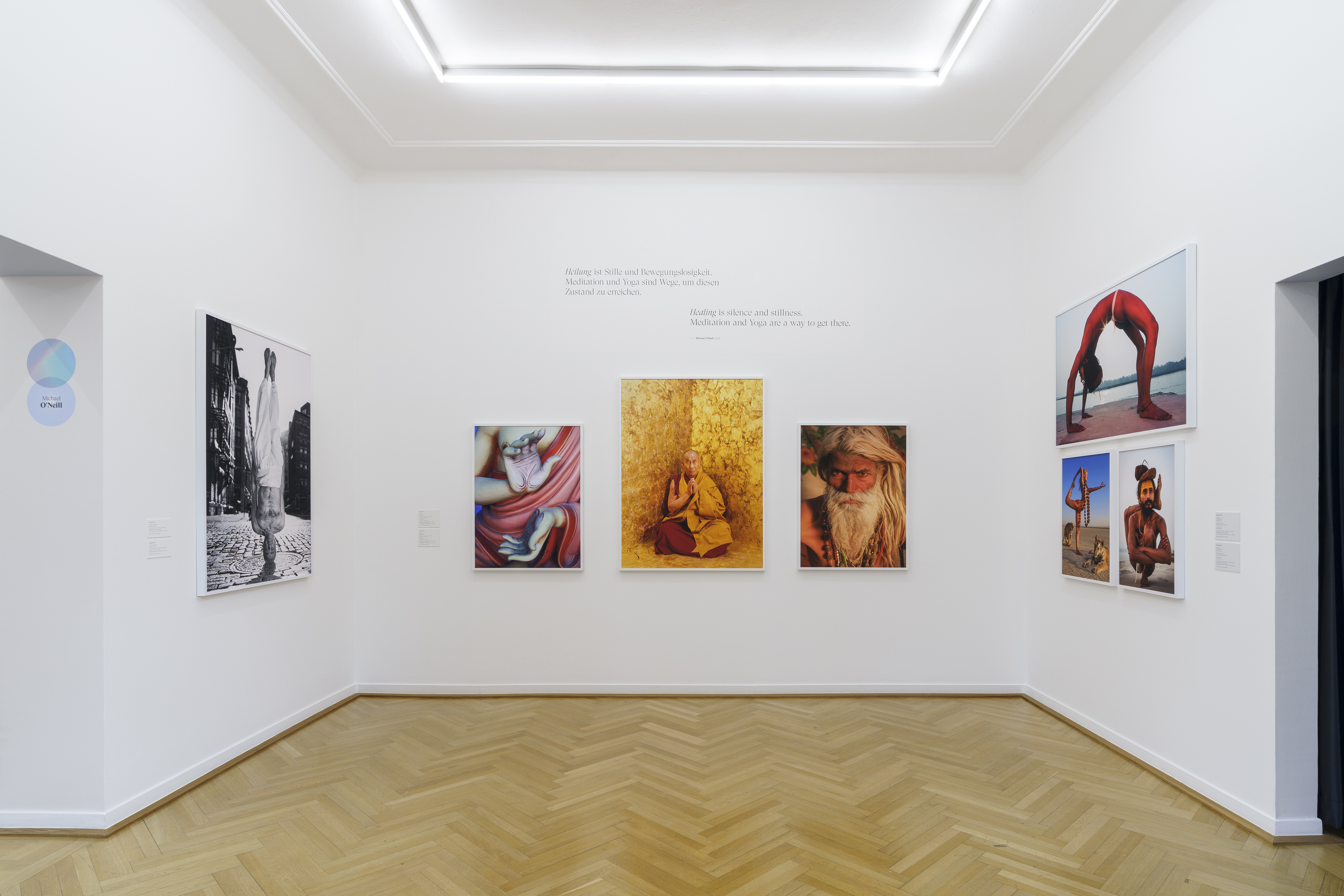 Exhibitionview "healing. Life in Balance", Weltkulturen Museum.

Michael O'Neill (born in 1946) is a photographer, commercial artist, filmmaker and artist based in New York. After training as a photographer, he worked in the advertising industry for more than 25 years, where he received numerous awards.

O'Neill later embarked on a career as a portrait photographer, achieving international fame for his minimalist portraits of famous personalities of the late twentieth century. He has created iconic photographs of Andy Warhol, Woody Allen, Jack Nicholson, Bruce Willis and every US president since Richard Nixon, amongst others. His work has been published in leading magazines, including Rolling Stone, Life Magazine, The New Yorker, the New York Times Magazine, Esquire, Vanity Fair, Time, and Fortune.
O'Neill has received numerous awards for his photographic work, including the One Club for Creativity Award, the American Advertising Award, the National Magazine Award and the NY Art Directors Club Award. As a result of a personal history of illness, O'Neill became involved in researching the origins and nature of yoga and other Eastern spiritual practices in the early 2000s. He began to meditate and practise yoga. He travelled through India, Tibet and the USA over a number of years, completing a photographic study of the yoga practice of gurus and masters. This work also reveals the influence his parents had on him as anthropologists and archaeologists. In 2015, Taschen published the photographs in the book On Yoga: The Architecture of Peace. The resulting documentary of the same name, produced together with Brazilian director Heitor Dhalia and released by Netflix in 2017, tells the story of O'Neill's ten-year journey through the global yoga landscape.